Description
what is ar12 drum
The AR12 drum is a detachable drum magazine designed for use with the AR12 semi-automatic shotgun. It typically holds 10-15 rounds of 12 gauge ammunition and can be easily removed and replaced for quick reloading.
This is the Promag ar12 drum 12 Gauge 20 Round Drum Magazine. This polymer-steel hybrid drum magazine fits most AR-12 styled shotguns, which holds up to 20 rounds of 12 gauge shotgun shells (2.75 inch shells).
Its steel feedlips will ensure consistent feeding into your AR-styled/AR-12 shotgun. Grab one of these Promag AR-12 12 Gauge 20 Round Drum Magazines from The Mag Shack!

The AR12 drum is a type of ammunition magazine designed for use with the AR12 shotgun. It is a cylindrical device that holds rounds of ammunition and is inserted into the firearm to allow for rapid firing. The AR12 drum typically holds up to 10 or more rounds of ammunition, depending on the specific model.
Benefits of ar12 drum
20 round capacity (four times the average starter magazine!)
Heat-Treated Chrome Silicon Wire Spring
Manufactured & Assembled in the U.S.A.
Easy Loading
Rugged Construction
Specifications of ar12 drum
| | | | |
| --- | --- | --- | --- |
| UPC | 708279013911 | Manufacturer | ProMag |
| Manufacturer Part # | MKA-A1 | Type | Magazine |
| Model | Drum | Caliber | 12 Gauge |
| Capacity | 20Rd | Color | Black |
| Fit | Non-Saiga & Non-VEPR AR-12 shotguns | Subcategory | Shotgun Magazines |
Please note this does not fit Saiga and VEPR-patterned shotguns.
overview of Promag ar12 drum
Product Overview
Replacement magazine for the Akdal MKA 1919 shotgun. A must have for those using the MKA 1919 for 3 gun competition, spare mags are always good to have for all of your guns. The magazine body-cover and follower are constructed of a proprietary DuPont Zytel based polymer to ensure a long service life; with a heat-treated steel tower insert for positive lock-in, and reliable feeding. The spring is made from heat treated Chrome-silicon wire. The magazine is designed for the use of 12-gauge, 2-3/4 inch shells.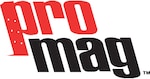 An AR12 drum is a high-capacity magazine specifically designed for use with AR12 shotguns. It is commonly referred to as a drum magazine due to its cylindrical shape, resembling a drum. Here's an overview of AR12 drums:
Cartridge
12 Gauge
Color
Black
Material
Polymer
Capacity
20 Round
Country of Origin
United States of America
Compatible With

Iver Johnson

Stryker

MKA

1919
1. Increased Ammunition Capacity: AR12 drums offer a higher round capacity compared to standard box magazines typically used in shotguns. They can hold anywhere from 10 to 20 or more rounds, depending on the specific drum magazine.
2. Convenience and Continuous Shooting: The extended capacity of AR12 drums allows shooters to spend more time shooting without the need for as many reloads. This can be especially useful in competitive shooting or tactical situations where a high volume of shots may be required.
3. Quick and Easy Reloads: Drum magazines are designed to be quick and easy to reload. They often feature mechanisms that enable fast and smooth loading of ammunition. This can save precious time during shooting activities.
4. Compatibility and Fit: AR12 drums are specifically designed to fit AR12 shotguns, ensuring proper alignment and functioning. It's important to ensure compatibility between the drum magazine and your specific AR12 shotgun model.
5. Variety of Options: There are various manufacturers and models of AR12 drum magazines available on the market, each offering slightly different features. Factors such as capacity, material, and ease of use may vary between brands and models, so it's worth researching and considering your specific needs before purchasing.
Video of ar12 drum